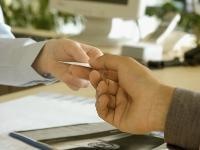 American Business & Personal Insurance, Inc., can help you obtain insurance for your business. This includes general business insurance, commercial auto insurance, contractor's bonds and more.

We insure restaurants, wholesalers, building owners, attorneys, computer professionals, cleaning businesses, bars, retail shops, manufacturers, preschools, daycares and more.

For a general business insurance quote, please call us at (206) 361-0600 or fill in the quote request form below. You may also click on the links below to submit an online quote request for more specific types of business insurance.

General Business Insurance Quote Request

To help us give you an accurate quote, please gather together the following information and have it ready when we communicate:

A copy of the face sheet from your current policy
Owner's full name, address, date of birth, social security number
A copy of your building lease, the address of the building, type of roof, type of heat, year building updated
Business contents including: furniture, fixtures & other stock, inventory, computer equipment, software
List of vehicles (year, make/model, VIN #'s, GVW, cost when new)
List of drivers (full name, date of birth, license numbers)
All the information requested in the above form, if not already provided.
We Can Provide You Coverage to Protect Your Assets.
PLEASE CALL US at (206) 361-0600.